Careers with Hellios
We are always seeking to recruit talented people that agree with our values, taking great pride in all we do and are fully committed to delivering the best possible service.
If you are interested in a career with Hellios please submit your recent CV or résumé to careers@hellios.com . You should include a covering letter explaining why you would perform well in the role for which you are applying, with reference to the key requirements of the job specification and examples from your own experience.
Find an opportunity
Our Graduate Management Development Programme
If you are unsure about which direction to take after university, our Graduate Management Development Programme is for you. This year-long placement will give you the confidence to take that first step into employment. It's fully paid and structured to allow experience in each area of our business, and you'll have fun joining in with our social activities that bring the teams together.
Find out more and apply
Working Environment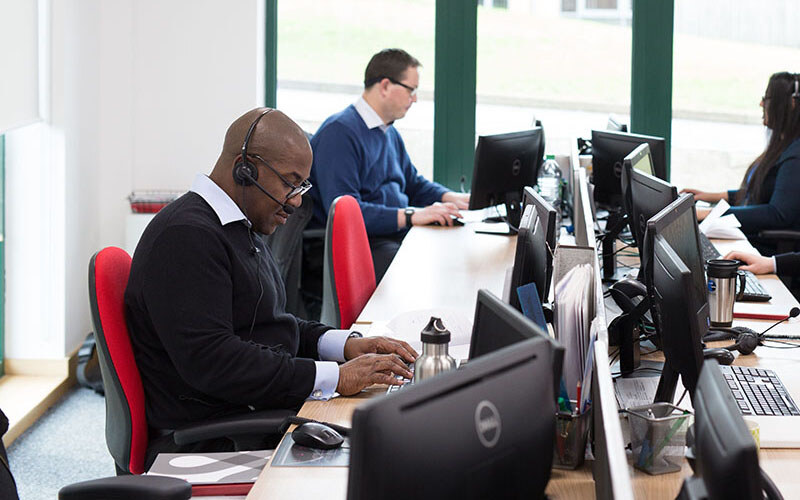 "We work in a very supportive environment and you can ask questions or seek guidance without being judged".
Team Huddle
"Every morning my team meets in a huddle to review the previous day and to share their successes and review anomalies. A really good way of energising our team"
Team Meeting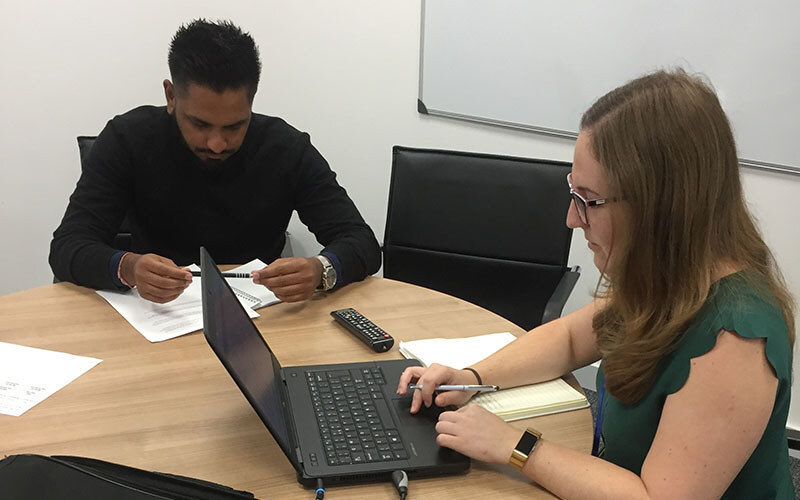 "My background is customer service and Hellios' approach is totally different - it's all about quality and teams getting the right outcomes for our customers rather than volume of calls"
The Team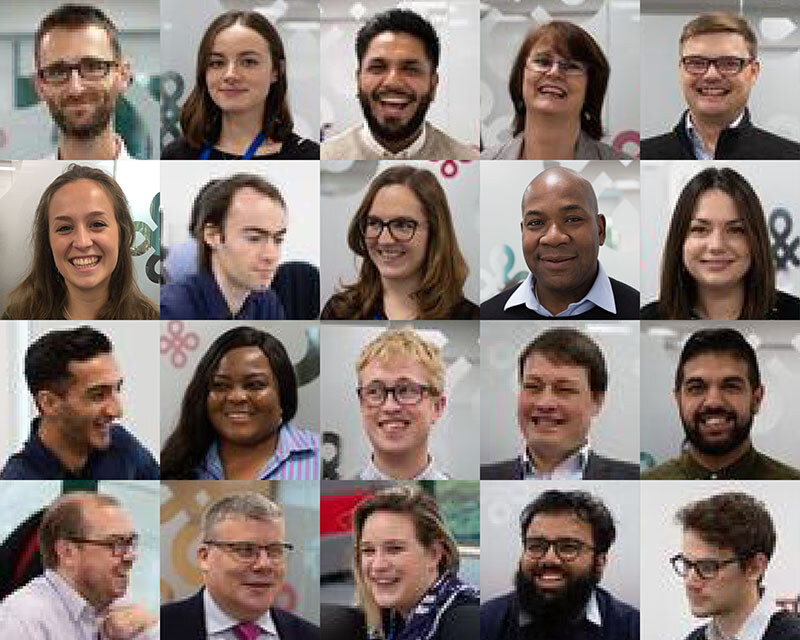 Benefits
Joining a young and innovative company
Training and staff development
25 days holiday per annum plus bank holidays
Flexible working
Regular social events
Company shared lunch
Pension scheme
Complimentary fruit and snacks
Free car parking
First few months at Hellios
Part of our selection process is to integrate people into our business as quickly and as smoothly as possible. Everyone has an induction programme to introduce them to all parts of our business and to understand different roles and responsibilities. A thorough induction is key to retaining our people and helping them to be effective at work.
Here are comments about our induction programme:
"I remember being introduced to everyone on my first day and that made me feel really welcome"
"My induction and training was thorough and there was an assurance that no question was seen as stupid. A lot of time is spent on understanding calls and listening to others before you are involved"
Working at Hellios
Our Culture and Working Environment
At Hellios our collaborative culture applies to our own people as well as our customers. Everyone is expected to provide a high-quality service with close attention to detail irrespective of their role. We employ a diverse group of people and we strive to engage with them from many different perspectives to achieve job satisfaction and enjoyment at work.
Work life balance and enjoy being at work
A high priority for Hellios is to create a good work life balance and make coming to work enjoyable. Hellios offers flexible working, shared company lunches and regular social events.
Find an opportunity
The Team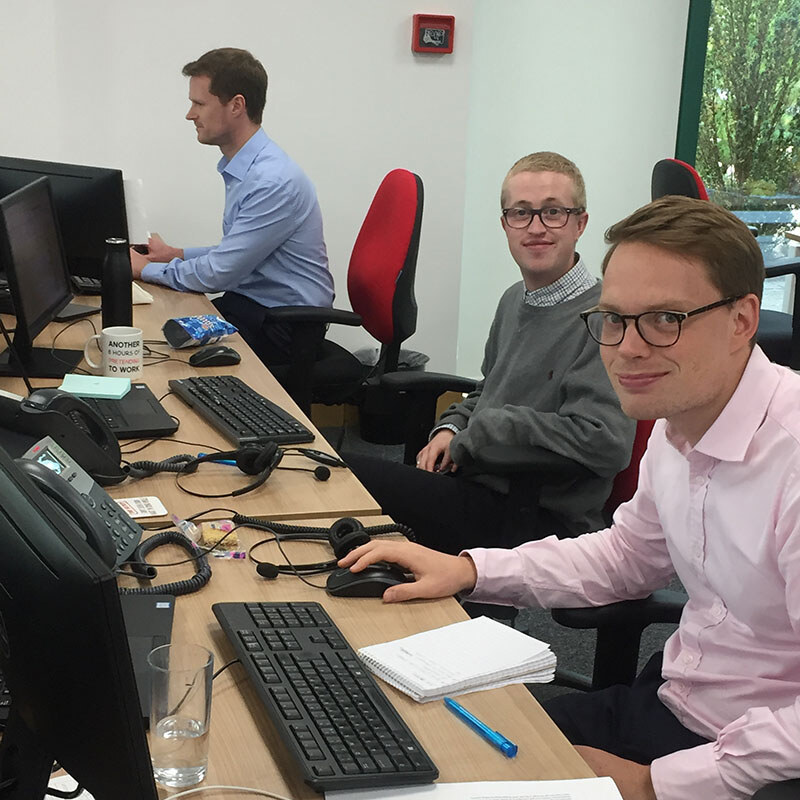 "Our culture is relaxed, fun and sociable with friendly teams and people who respect each other".
Social events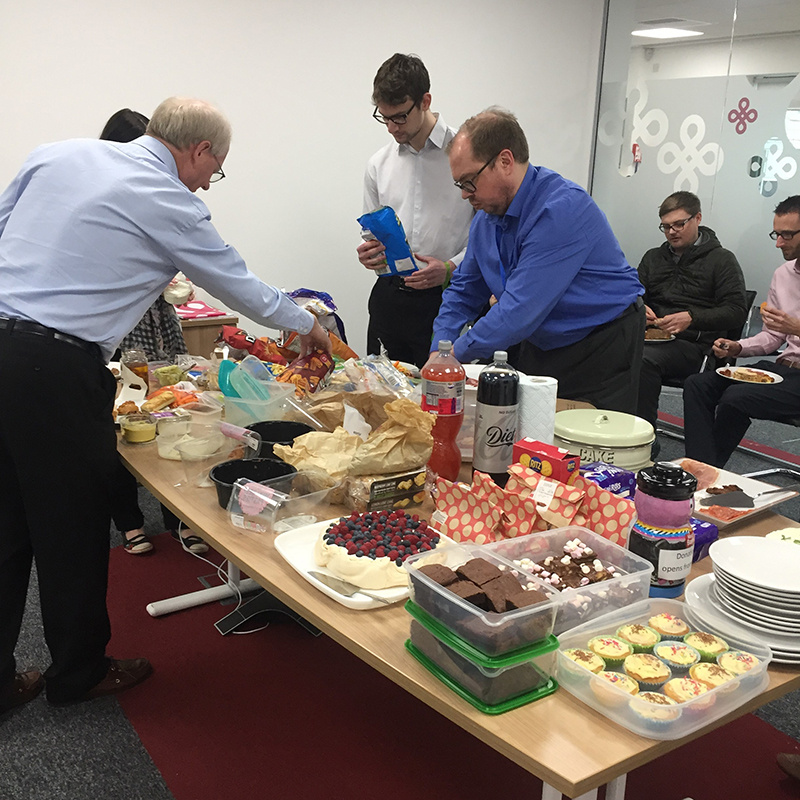 "Regular shared lunches, Company wide events to celebrate success, our Christmas party and other summer activities all help with bonding and getting to know each other".
Training and Development
Hellios invests in regular programmes of training and development to make our people more effective at work. We offer bespoke training in customer service and service delivery as well as management training accredited to the Institute of Leadership and Management.
Programme in Service Delivery
"The benefit of the workshop was giving me the confidence to know how to add value to a meeting with my customers."
Programme of Workplace Excellence
"The business tools really helped me to calibrate communication with colleagues by recognising that people have different styles and ways of working. It helped me understand why people behave in certain ways at work."
Career development
One of the upsides of working for a small, dynamic business is that there are lots of opportunities for career development. As part of our organic growth some people's roles have changed significantly, and they have taken on more responsibility as technical leads, service delivery managers or used their experience in customer service to transfer into product development and business analysis. With a solid foundation in customer service, the sky's the limit!
Find an opportunity
Case Study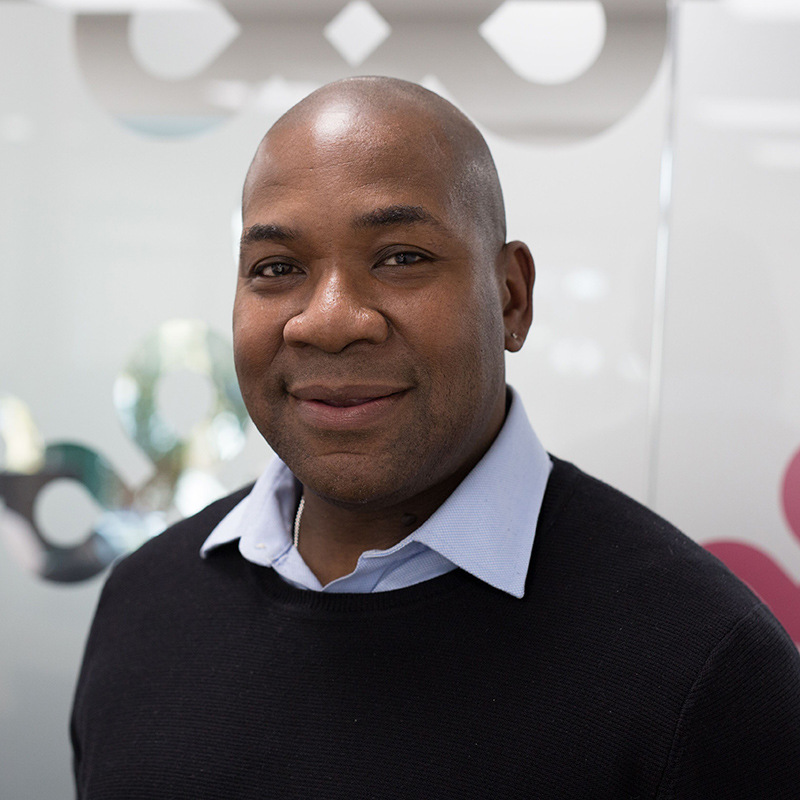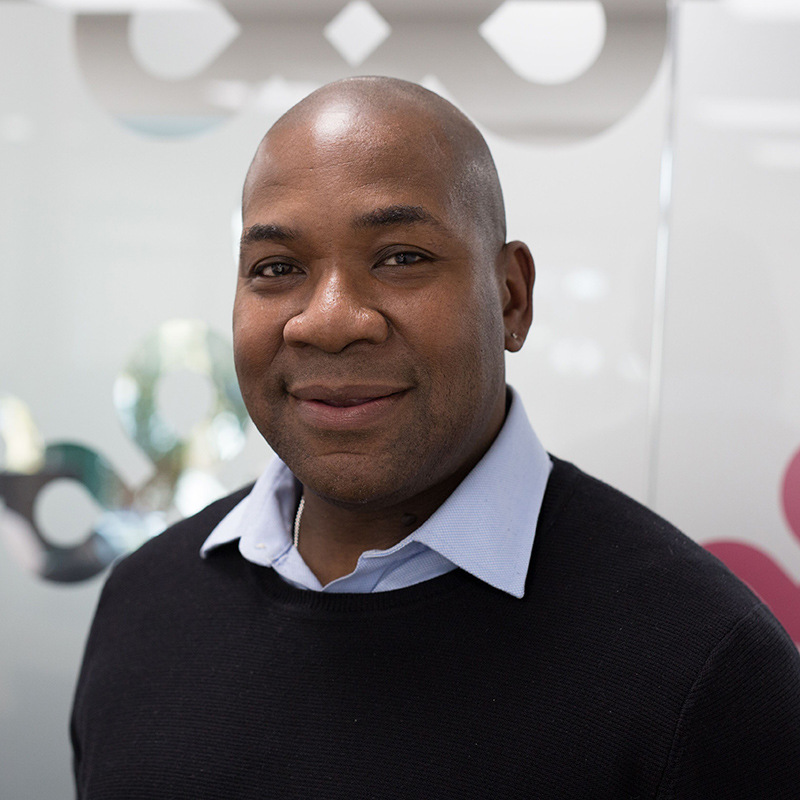 "My career at Hellios started on a temporary basis and within a short time of joining I was offered a permanent role. I changed my personal plans to start working at Hellios and as the opportunities have presented themselves, I have not looked back. I have had lots of input into my current role on one of the customer service teams, my experience has been called upon and I have had the chance to lead by example, to mentor and support my colleagues from the outset. My role has evolved over time and the opportunity to take a customer facing role to two major banks was made available. This was an interesting role especially as it was new exciting to be one of the pioneers. More recently I was appointed as one of the Technical Leads for the customer service team and have responsibility for content of calls, quality of service and delivery. Which plays more to my strengths. I enjoy recruiting and training new hires and being the first point of support for anomalies and issues encountered by colleagues. I am attracted to the ethos of Hellios and the desire from the top to deal professionally and to a high standard with our clients and with the people who work within the organisation. In my case, our managers listened, respected and recognised the direction in which I wished my career to develop".
Ken Gillings, Technical Lead, Supplier Support Team
Case Study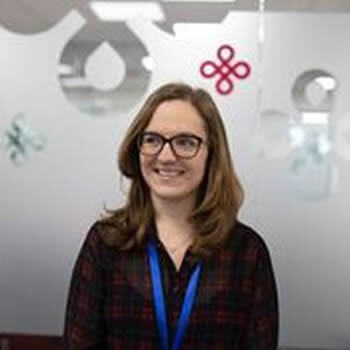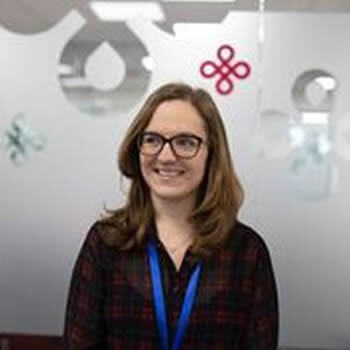 "My career expectation has been exceeded as my role has changed a lot over three years.  I started in Operations and by speaking with customers was the best way to learn the business, our processes and how to answer customer queries.   I moved role to review the data submitted by our customers and from there took on a technical lead role which requires high attention to detail among other things.   Being a technical lead is a good bridge towards a management role, something I hope to be considered for in the future" I'm also point of contact for one of our customers in the defence industry and this broadened my knowledge and skills of our service from a customer's perspective" Hellios is a niche business and I joined with no prior knowledge of its service, but I was attracted to the opportunities of a growing business.  I can see others around me who have also moved into areas to which they are most suited. Communication is one of the challenges for this business especially as its growing quickly, but it's got so much better and we are kept informed regularly. It is easy to talk to the managers at Hellios and as well as my appraisal, I have also had regular conversations about my preferred career path and destiny rather than being told what to do."
Vicki Fleetwood, Technical Lead and Service Delivery Manager
Case Study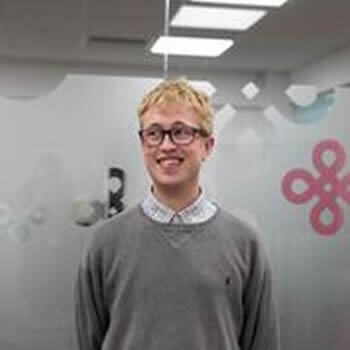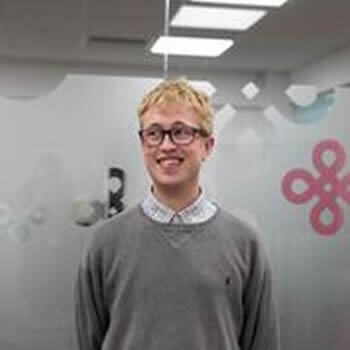 Ted graduated with a Degree in History from Liverpool University before going on to achieve a Masters Degree in Media Journalism from Manchester Metropolitan University. He was hired as a Customer Service Advisor in 2017 providing first line support to our supplier customers. There were only 20 members of staff when he first joined the business, which gave him the opportunity to really learn about each area of the Company and opened up prospects for him to manage his first account. He progressed within Hellios to become a Service Delivery Manager looking after four accounts in the banking sector.  After a year in this role, Ted further progressed his career and was promoted to be responsible for our services in two sectors, Retail and Financial Services. He has recently been appointed to leadership role at our new office in Spain. Ted was drawn to Hellios by the challenge of learning about supplier information. He also believes in the Company's ethics of helping eradicate modern slavery. Ted's journey with Hellios has been positive as he continues to develop his knowledge and skills. A few words from Ted himself on his experience with the business and to prospective graduates: "The company is warm and welcoming with many opportunities for progression and training is provided to enhance your skills. As a small growing business everyone is listened to, and you have the opportunity to influence decisions with your input."
Ted Thompson, Country Manager (Spain)
Case Study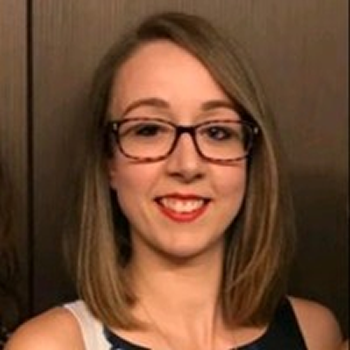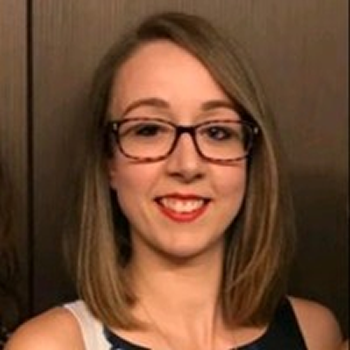 Becca graduated with a Bachelor of Science degree in Mathematics from the University of York in 2012. After an initial career in retail management, Becca joined Hellios in September 2019 as a Customer Service Advisor and, just under a year later, took up her current role as a JOSCAR Service Delivery Manager. She was drawn to Hellios  for a number of reasons, including the company's reputation and ethos. She was excited to be able to combine her experience and passion for helping customers and keen interest in data analysis within new industries. Becca has received ongoing training throughout her time at Hellios and has been encouraged to continue developing her skillset. This year, she has been involved in the design and successful launch of a series of webinars made available to all JOSCAR registered companies across the Defence industry. "I love working at Hellios, everyone across the whole company is extremely friendly and supportive and I thoroughly enjoy working with our amazing customers, especially across the Defence and Aerospace sectors on JOSCAR. It's wonderful to work for a business that upholds such great principles and values with their employees and customers. I'm grateful to have been able to enhance and expand my skills during my time here and to have been given opportunities to progress - I'm excited to see what the future holds!"
Becca Poole, JOSCAR Service Delivery Manager
Personal development
Personal development is high on our agenda at Hellios and we have found one of the most successful ways is to give our people the chance to work outside their usual environment.
Hellios works with The Outward Bound Trust to offer personal development through the outdoors including a weekend residential programme in the Lake District.
Find an opportunity
Outward Bound Trust
"It was a great bonding experience – a completely new experience for most of us".
Conferences and events
"The exhibitions give you a real insight into customer relationships"
Current Opportunities
We are always seeking to recruit talented people that agree with our values. If you are interested in a career with Hellios please submit your CV or résumé to careers@hellios.com along with a covering letter.