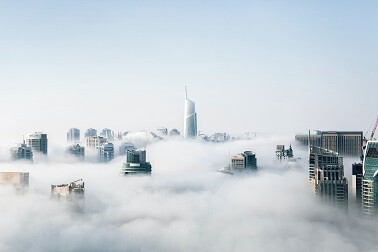 Author: Phillip Maund, Country Manager – Netherlands
As businesses across Europe continue to play a key role in advancing the green transition and protecting human rights, a clear framework is needed to ensure success.
EU law requires large companies including banks and insurance companies, to disclose information on the way they operate and manage their social and environmental challenges under the Corporate Sustainability Reporting Directive. This directive not only helps consumers, investors, policy makers and other stakeholders evaluate large organisations' non-financial performance, it also encourages these companies and the companies they interact with to develop a more responsible approach to business.
All 27 EU member states will be expected to implement the new Directive into national law by 31st December 2022
Does your supply chain measure up?
This directive applies to companies own operations as well as the suppliers across their entire value chain. Companies will be required to publish reports on:
Environmental matters such as climate related risks, dependencies, and opportunities
Social matters and treatment of employees
Respect for human rights
Anti-corruption and bribery
Diversity on company boards
This is a significant task for one organisation, but colossal when you also need to ensure that third-parties operating within your supply chain are contributing towards the effort.
Mitigating the risks
Hellios' comprehensive information system already includes detailed insights on Environment, Social and Governance (ESG) topics from the financial industry supplier network. With our in-system reporting tools, your organisation can obtain obligatory supplier data on demand, ensuring your organisation and your supply chain meets the CSRD requirements, as well as other industry standards.
The clock is ticking!
In 2024, companies will be required to report on FY23 findings. This means that firms must be prepared to begin reporting by the end of 2022.
Time is short to assess your organisation and its supply chain to ensure it complies with the Directive. With Hellios' financial services membership, a great deal of the work is done for you. As a community member, you can invite your supply chain to come on board and Hellios will collect all the information you require to understand where your suppliers are on their corporate sustainability journey, delivering confidence to you and your supply chain that your organisation is compliant.
Contact Hellios today to find out more about FSQS and how we can support your business through the forthcoming directive implementation.
Reference: https://ec.europa.eu/info/business-economy-euro/company-reporting-and-auditing/company-reporting/corporate-sustainability-reporting_en
Contact: Phillip Maund – Hellios Netherlands
T: +31 (20) 399 4730
Publicación en el blog de la Directiva sobre informes de sostenibilidad empresarial de la UE
Cómo preparar a su empresa para la Directiva sobre informes de sostenibilidad empresarial
A medida que las empresas de toda Europa siguen desempeñando un papel clave en el avance de la transición ecológica y la protección de los derechos humanos, se necesita un marco claro para garantizar el éxito.
La legislación de la UE exige a las grandes empresas, incluidos los bancos y las compañías de seguros, que divulguen información sobre el modo en que operan y gestionan sus retos sociales y medioambientales en virtud de la Directiva sobre informes de sostenibilidad de las empresas. Esta directiva no sólo ayuda a los consumidores, inversores, responsables políticos y otras partes interesadas a evaluar los resultados no financieros de las grandes organizaciones, sino que también anima a estas empresas y a las compañías con las que interactúan a desarrollar un enfoque más responsable de los negocios.
Los 27 Estados miembros de la UE deberán incorporar la nueva Directiva a su legislación nacional antes del 31 de diciembre de 2022
¿Está su cadena de suministro a la altura?
Esta directiva se aplica tanto a las operaciones propias de las empresas como a los proveedores de toda su cadena de valor. Las empresas deberán publicar informes sobre:
– Cuestiones medioambientales, como los riesgos relacionados con el clima, las dependencias y las oportunidades
– Asuntos sociales y tratamiento de los empleados
– Respeto de los derechos humanos
– La lucha contra la corrupción y el soborno
– Diversidad en los consejos de administración de las empresas
Se trata de una tarea importante para una organización, pero colosal cuando también hay que asegurarse de que las terceras partes que operan dentro de la cadena de suministro contribuyen al esfuerzo.
Mitigar los riesgos
El completo sistema de información de Hellios ya incluye información detallada sobre temas medioambientales, sociales y de gobierno (ESG) de la red de proveedores del sector financiero. Con nuestras herramientas de información en el sistema, su organización puede obtener los datos obligatorios de los proveedores bajo demanda, garantizando que su organización y su cadena de suministro cumplen con los requisitos del CSRD, así como con otras normas del sector.
¡El tiempo corre!
En 2024, las empresas deberán informar sobre los resultados del ejercicio del 2023. Esto significa que las empresas deben estar preparadas para empezar a informar a finales de 2022.
Queda poco tiempo para evaluar su organización y su cadena de suministro para asegurarse de que cumple con la Directiva. Con la membresía de servicios financieros de Hellios, gran parte del trabajo se hace por usted. Como miembro de la comunidad, puede invitar a su cadena de suministro a participar y Hellios recopilará toda la información que necesite para comprender en qué punto se encuentran sus proveedores en su camino hacia la sostenibilidad corporativa, ofreciéndole a usted y a su cadena de suministro la confianza de que su organización cumple con la Directiva.
Póngase en contacto con Hellios hoy mismo para saber más sobre el FSQS y cómo podemos ayudar a su empresa en la próxima implementación de la directiva.
Referencia: https://ec.europa.eu/info/business-economy-euro/company-reporting-and-auditing/company-reporting/corporate-sustainability-reporting_en
Contacto: Ted Thompson – Hellios Spain
T: +34 919 540 740
Phillip Maund – Hellios Netherlands
T: +31 (20) 399 4730
Ted Thompson – Hellios Spain
T: +34 919 540 740
Reference: https://ec.europa.eu/info/business-economy-euro/company-reporting-and-auditing/company-reporting/corporate-sustainability-reporting_en