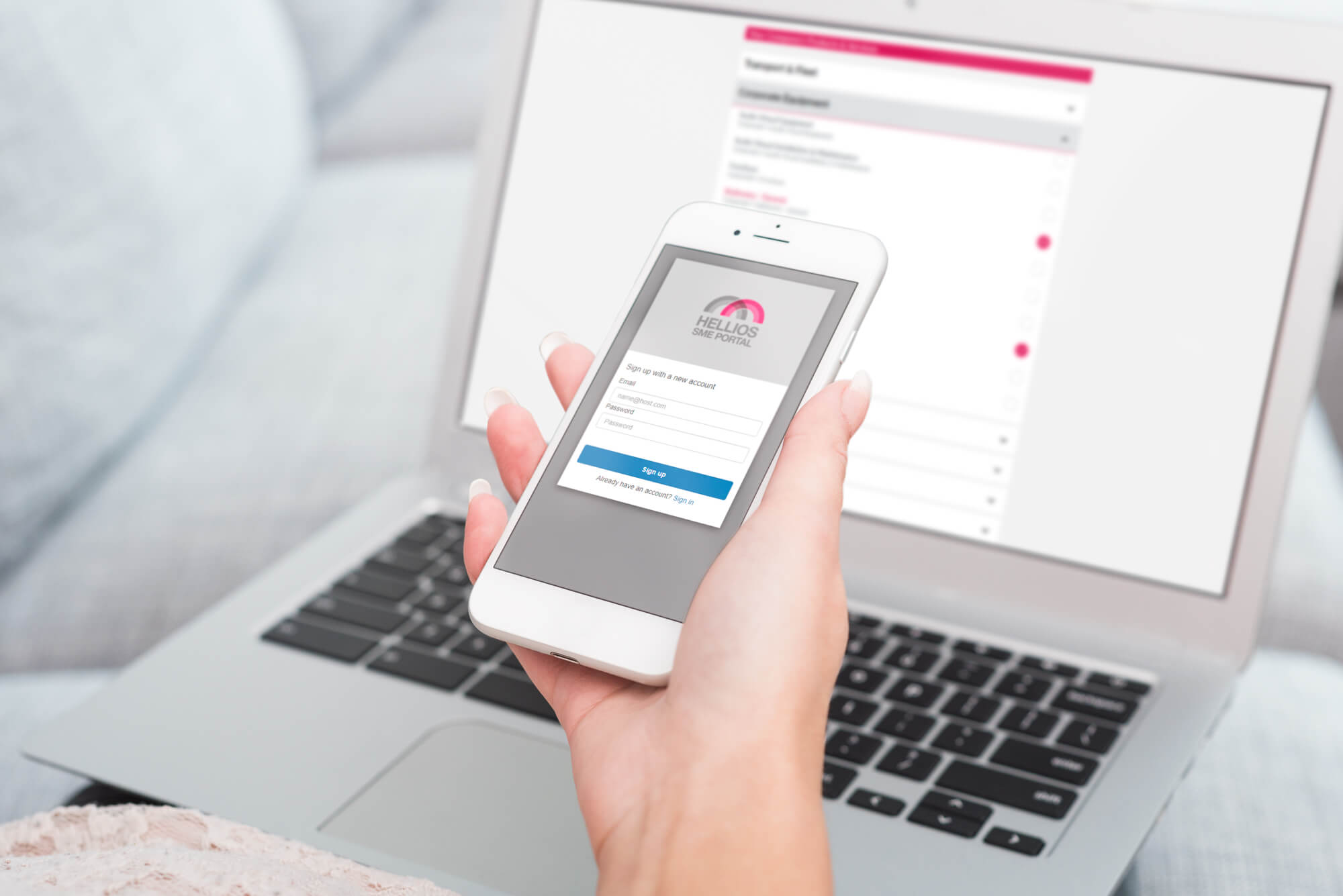 Today at the Farnborough International Airshow, Hellios unveiled its new SME Portal – a free gateway to support the entry of SMEs into the defence, aerospace, and security sectors as industry suppliers. This straightforward, uncomplicated tool helps smaller businesses get in front of the Primes and the Ministry of Defence to promote their capabilities.
Colin Maund, CEO of Hellios said: "This new platform will really help to improve the visibility of SMEs across the defence, aerospace, and security sectors and present new procurement opportunities as well as opportunities for Buyers to access innovative new suppliers. As a market intelligence tool, the Hellios SME Portal enables the MOD and Prime contractors to discover a wide selection of SME suppliers all in one place. With risk-free access for SMEs into the defence market, it provides a real win-win opportunity for the sector."
Smaller businesses have faced unique challenges and barriers to deliver into the defence industry and the Hellios SME Portal was developed in full collaboration with the JOSCAR Governance Group members in response to the MOD's SME Action Plan.
Helen Sawford, Strategic Supplier Management at the Ministry of Defence said: "SMEs are central to commercial innovation and flexibility in the UK economy, supporting a wide variety of high-quality jobs across the UK. SMEs must have a fair opportunity to contribute and successfully compete for procurement in the defence sector, and the Hellios SME Portal presents that opportunity."
The Portal is a standalone system that provides SMEs with an effortless route to market and presents an expression of interest to the industry buyer community of an SMEs readiness to sell its products and services. SMEs are able to upload their company information to the Portal free of charge. The self-registration process is quick and easy, and only requires minimal company information for the listing to be submitted.
BAE Systems led the Defence Supplier Forum working group to develop the new portal. Amanda Wood, Sustainability Director for Supply Chain at BAE Systems and Chair of the JOSCAR Governance Group said: "We spend around £3.8 billion with 5,000 UK suppliers each year, supporting nearly 60,000 jobs. We're passionate about making it easier for SMEs to collaborate with us – especially those which are looking to expand into the defence industry for the first time. SMEs tend to bring fresh thinking and unbounded creativity. When combined with our rich and diverse experience, we can bring new, innovative solutions to protect what really matters – our nation's security and those who serve and protect us.urity and those who serve and protect us." 
Click here to register your business. Please only complete this registration if your company is an SME that is based in the United Kingdom. Click here for the UK definition of an SME.
Please do NOT complete this registration if your company is already registered on JOSCAR.