Hellios Graduate Management Development Programme
Inspiring the next generation of graduates
Graduating can be an exciting time, but a daunting one too. Given the wide world of career possibilities, it can be confusing which direction to take. You feel torn between wanting to earn and allowing yourself time to figure out exactly where your strengths lie.
Applications for our Graduate Management Development Programme are now open. Please email your CV and covering letter stating why you'd like to apply to: careers@hellios.com.
First step into the workplace after university
Our Graduate Management Development Programme is designed to give people the confidence they need when taking that first step into employment. The year-long placement is fully paid and is cleverly structured to allow experience in each area of our business. This helps new graduates gain fresh skills on a variety of projects, work with senior members of the team, collaborate with our international offices, and attend valuable training courses.
Why you'll love the programme
The chance to play a key role in the growth of an innovative, dynamic company.
Flexible working model designed to offer a permanent role at the end.
Wide variation of departments to work in, including account management, marketing, and operations
Gaining valuable experience to discover where your passions lie.
Valuable product and management training.
Mentoring programme with senior executives
Given real responsibilities and contact with real customers outside of the office, e.g., attending events and meeting suppliers.
Opportunity for international travel and work outside of the UK, using any language skills.
Competitive starting salary.
Healthy work-life balance with blending working.
Joining the programme with other like-minded graduates for a shared experience.
Opportunities to take ownership of projects, e.g., joining the social committee to help plan company get-togethers.
Why they love the programme
Three of our previous graduates are now successfully working in roles within the business. Here's what they have to say about their experience.
Josh Spiller, Service Delivery Manager, FSQS Community, UK
"The main reason for me applying for the programme was that I was not sure what area I wanted to go into in the future and it offered a wide range of roles which let you see which you preferred. I also wanted to join a smaller organisation to feel that the work I was doing was making a direct impact."
James Wake, Service Delivery Manager, JOSCAR community, UK.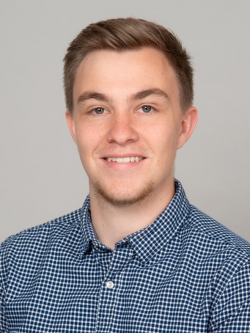 "During my time on the programme, I was able to attend numerous events relating to the Defence and Aerospace Industry, including the Farnborough Air Show. This let me better understand the industry that I was working within and see the outputs of my work through face-to-face interactions with buyer and supplier organisations."
Daniel Wright, Service Delivery Manager, FSQS Community, Spain.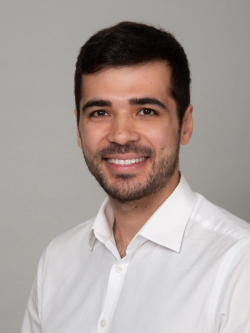 "The opportunity to spend 5 weeks working in the Madrid office as part of my third rotation stands out. It was an amazing chance to really get to know a new country and only served to reinforce my desire to pursue a permanent role in the Spanish team."
Are you a graduate unsure on your next move?
Apply to our Graduate Management Development Programme today. Please email your CV and covering letter stating why you are interested in our programme and Hellios, including a little bit about yourself to:  
careers@hellios.com