Services for the Aerospace, Defence and Security Sectors
JOSCAR is a collaborative tool used by the aerospace, defence and security industry to act as a single repository for pre-qualification and compliance information. Using JOSCAR can determine if a supplier is "fit for business".
Governance Group Members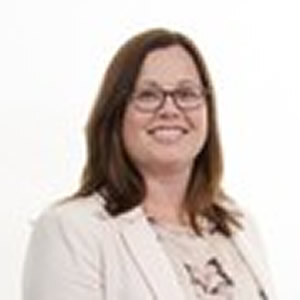 Amanda Wood
Head of Procurement Governance, BAE Systems
Benefits for buyers
EASIER REGULATORY REQUIREMENT

Comprehensive, accurate and regular updated insight into third party risk.

SINGLE SOURCE OF TRUTH

Thousands of third parties in a single, searchable, reportable and easily accessible system

REDUCED PROCUREMENT TIMESCALES

Instant access to third party information, reducing the time needed to qualify new suppliers or renew contracts.

HIGH QUALITY VALIDATED INFORMATION

We check all third party information in accordance with a consistent, objective and continually updated process

COST AND RESOURCE EFFICIENT

Costs are shared amongst community members, significantly reducing the cost of an in-house solution

PEER NETWORK

Access to the combined experience and resources of other members in the community with shared goals and challenge
Benefits for suppliers
EASIER CUSTOMER COMPLIANCE

Simpler route to demonstrating compliance to multiple customers at the same time

RESOURCE AND TIME EFFICIENT

Single profile for multiple customers, information request is tailored to goods and services being supplied

SIMPLER APPROACH

Information is collected using selectable answer options rather than free text responses, making completion quicker compared to traditional questionnaires

CONTROL YOUR INFORMATION

Your company information can be amended or updated at any time through a secure online portal

BUSINESS IMPROVEMENT

Identify the common requirements of multiple customers and how your business might improve its compliance

FASTER QUALIFICATION

Completed profiles are visible to all buyer members using JOSCAR when sourcing and qualifying third parties for new business
How it works
One of the key aims of JOSCAR is to ensure that the information that suppliers and third parties are asked to provide to their clients is proportionate to the types of goods of services being supplied. A dynamic two-stage process is used to ensure that the process is tailored, and therefore as efficient as possible.
Stage 1 collects basic information about a supplier or third party to produce a profile on their legal entity, financial status and the nature of goods and services being supplied. This information allows an inherent risk assessment to be performed to determine if Stage 2 is needed in order to collect more detailed information.
Stage 2 requires the completion of a more detailed questionnaire along with supporting evidence, such as policies and certificates. To make the process as efficient as possible, only questions relevant to the nature of goods and services indicated in Stage 1 are asked, and most of the questions have selectable answers rather than requiring lengthy written responses.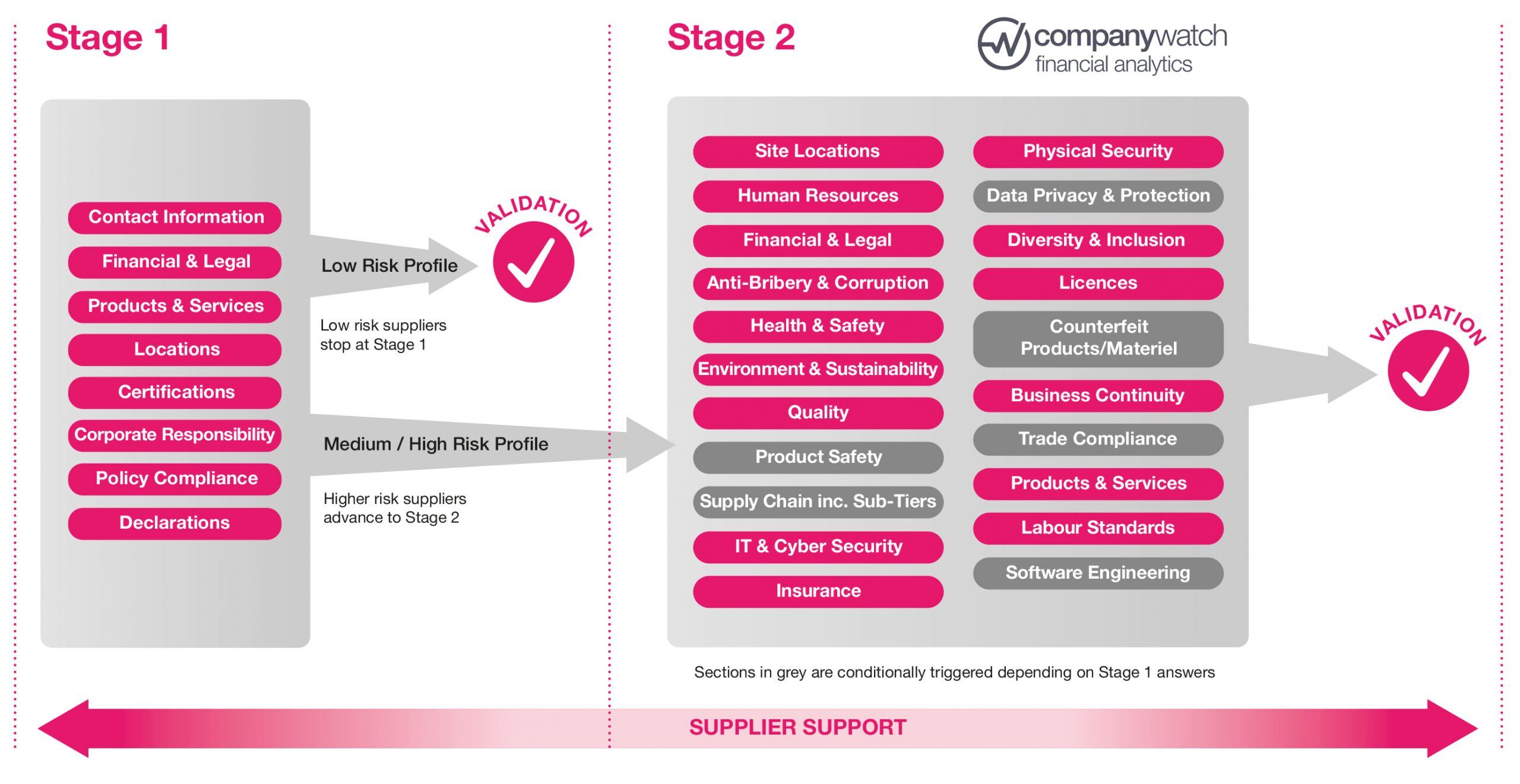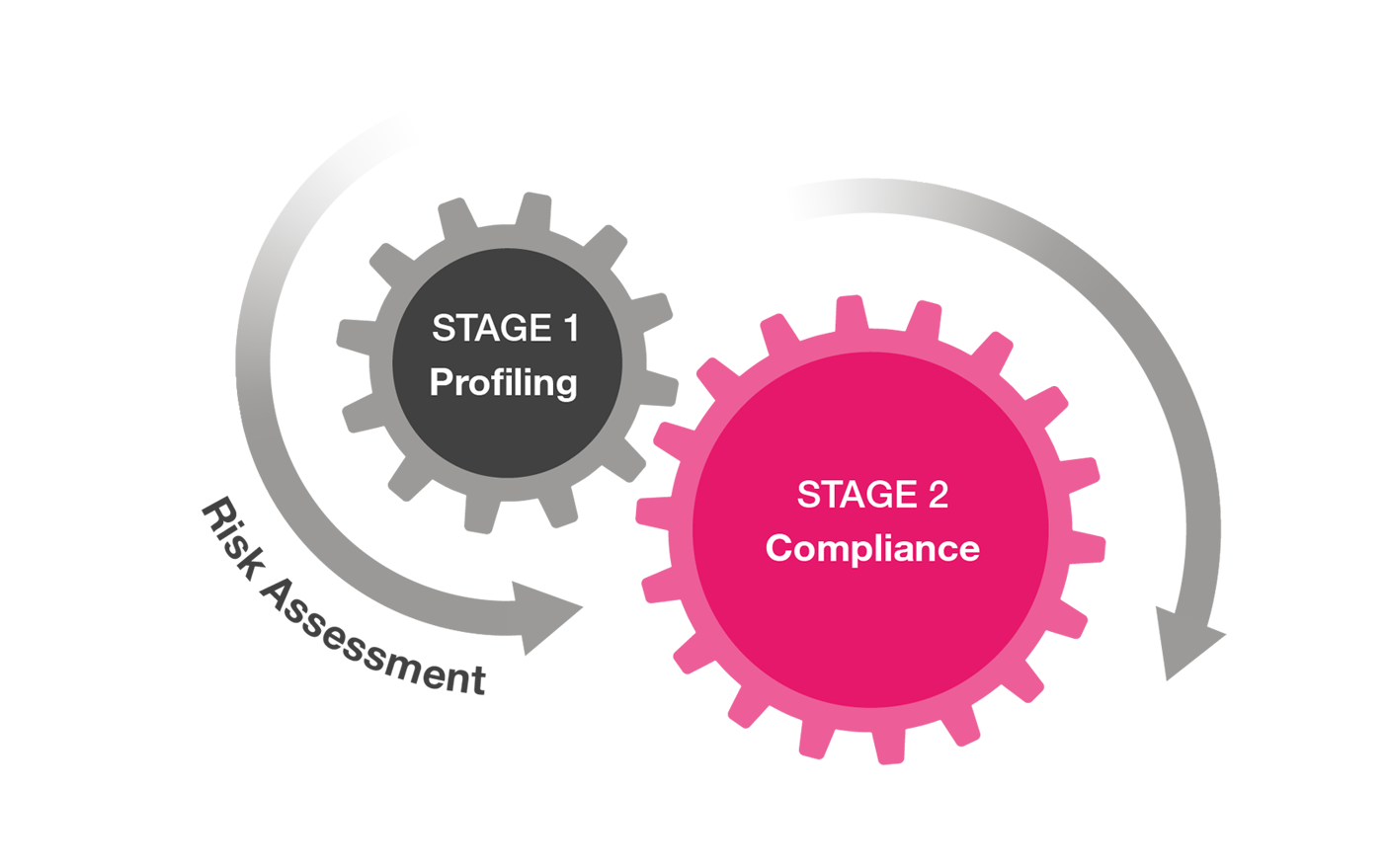 Examples of JOSCAR Risk trigger questions
Conduct risks
Security and privacy risks
Operational resilience risks
Business continuity
Product safety and Fraud
Anti-bribery
JOSCAR Case Studies
What our Buyers and Suppliers are saying
"By using JOSCAR we are intending to make it easier for our partners and suppliers to do business with us. It will streamline our assurance processes, minimise administration and enable our suppliers to gain access to our buying organisations."
"Using JOSCAR helps us to quickly get the information we need when onboarding a supplier and undertaking our regular due diligence assurance activities.  It is also good for our suppliers as it minimises the number of supplier assurance questionnaires they have to complete when working in the aviation and defence sector."
"Leonardo have access to both the Governance Group and Technical Working Groups to shape the future direction of the JOSCAR programme. Additional support including training is available from the wider Hellios team when needed."
"By reducing duplication and having one source of validated data available to all buyers, JOSCAR Reduces the compliance workload for both Suppliers and Buyers. Suppliers are required to update and submit their information one a year."
"JOSCAR will provide QinetiQ's suppliers will improve opportunities to work with other similar, organisation in the defence sector, as well as to streamline our compliance processes and minimise administration."
"ADS is the UK trade association which represents companies in the high-tech, highly competitive aerospace, defence, security and space markets. It championed the introduction of JOSCAR in response to members' concerns about cost and administration burden of demonstrating compliance with customer requirements. Members achieve JOSSCAR registration report that it simplifies compliance processes and makes it easier to do business with new and existing customers"
"As an ADS member, AACE is please that they actively support this cross-sector collaboration initiative and is hopeful it will offer opportunities to supply new customers. AACE looks forward to continued participation in JOSCAR and will work with Hellios to promote even closer collaboration amongst the buyer community, in terms of sharing knowledge and experiences to promote the particular benefits of engaging with specific suppliers to fulfil certain requirements."
"As active members of ADS, Aish were keenly involved in JOSCAR right from the outset. We were invited to join JOSCAR in February 2015 by BAE. We made an internal decision to join the scheme and with the help of Hellios completed the questionnaire. This active involvement has helped to ensure it meets the needs of Aish and defence companies alike. We believe the increasing level of interest in the scheme from buying organisations will only have a positive effect on the industry."