Hellios SME Portal
A new online portal for SMEs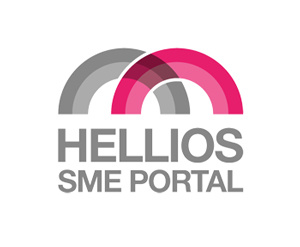 Promote your capabilities in the defence, aerospace and security sectors quickly and easily with the new Hellios SME Portal.
The Hellios SME Portal was created in collaboration with the JOSCAR Governance Group members in response to the Ministry of Defence's
SME Action Plan
. Its purpose is to improve the visibility of SMEs to buyers across the defence, aerospace and security sectors.
The self-registration process is quick and easy, and only requires minimal company information. It is a separate but complementary tool to the JOSCAR supplier compliance platform and is accessed through the Hellios website.
A quick and easy route to market
The Hellios SME Portal is a free gateway to help SMEs enter the industry as suppliers. This new, uncomplicated approach helps remove the barriers to entry for SMEs to get in front of major defence, aerospace and security organisations and promote their capabilities.
The Portal presents an expression of interest to the buyer community for SMEs. It demonstrates their readiness to sell products and services into the sector and helps buyers find relevant suppliers. Once listed on the Portal, SMEs can be easily found by members of the JOSCAR Buyer community.
Bringing choice to the buyer community
As a market intelligence tool, the Hellios SME Portal allows major defence and aerospace organisations to find SME suppliers in one place. Buyers can contact suppliers directly and invite them to join the JOSCAR community by completing the full questionnaire, opening up further business opportunities for SMEs across the JOSCAR buyer community.
Please only complete this registration if your company is an SME that is based in the United Kingdom. Click here for the UK definition of an SME.
You do NOT need to complete this registration if your company is already registered on JOSCAR